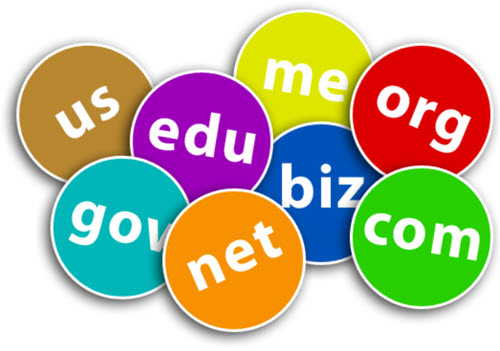 There is a lot of controversy in the industry right now. Some SEO experts will tell you that you should no longer use Exact Match Domains (EMD). An EMD is a domain that consist of the exact keyword you want to rank for. If you want to rank for widgets then the EMD domains would be widgets.com/co.za/net/org etc.
Some SEO experts say that they no longer provide any benefit in the search engines and that the risk of getting a penalty is a lot higher if you use an EMD.
It is true that you have to be a little more conservative when you build links for an EMD or you might get a penalty but these domains still provide a lot of benefits and I still recommend that you use one.
Below we are going to look at why EMD domains still are a good choice and why they are worth the risk of a penalty.
Google still loves them
Google still loves and give a boost to EMD domains. What they not love is bad thin sites using EMD domains. You can no longer put a bad site on an EMD domain and expect it to rank well. If you build a high quality site with good content on an EMD then Google will love you for it and reward you for it. A high quality site using an EMD will get small boost in the rankings. A good example of a good use of a EMD domain is daytrading.com.  A high quality site taking full advantage of the EMD domain.
Higher click through ratio
Someone who is searching for information on widgets is more likely to click on widgets.com than any other domain even if the domain doesn't have the first spot in google. An EMD will get you more traffic from the same rankings than any other domain would.
Conveys trust
The visitor is more likely to trust and shop from a website using an EMD than a website using another domain.
Easier to build anchor rich links
It a lot easier to be able to build links that contains the desired keywords if you use an EMD. Naked anchors will contain your desired keywords. This can provide a big benefit in certain niches. This is also why there is a higher risk that you will get a penalty when you use an EMD. You risk over optimizing your site and building too many links that contains the exact keyword. It is not very hard to avoid this mistakes but it is more important than ever to make sure that you build a varied link profile if you use an EMD. It is also very important to only build quality links to an EMD. Building a lot of low quality links increase the risk of a penalty. Especially if the website is less then one year old.
Higher resale price
A site using an EMD will often look more attractive and will therefore achieve a higher price than a site using a non EMD domain providing all other things being equal.
Easier to do outreach
It is easier to contact other website owners and get them to link to you if you have a high quality EMD website. The EMD gives the site more trust and authority in the eyes of other websites owners and this makes them more likely to link to your site. They are also more likely to respond to your emails if you use an EMD.com email address when you contact them rather than a Gmail, hotmail or other free email service.
Easier to attract advertisers
It is easier to attract advertisers to an EMD website than it is to other websites. It is once again the domain that add an extra level of trust and make the advertisers more likely to want to advertise with you. Using an EMD makes you seem larger and more legitimate than you otherwise would regardless of whether it is a part of a large portfolio of websites or whether it is your only website that you run from your teenage room at home.